William Pfaffenberger, CEO and President of Volt Carbon Technologies Inc, outlines the company's exciting developments for next-generation solid-state electrolyte batteries with high safety and energy density.
Volt Carbon Technologies (TSXV – VCT) is a junior resource company involved in graphite purification, battery development, acquisition and exploration of property interests considered potential sites for future mining opportunities. Recently, VCT has acquired solid-state battery technology. Its products and services, which have traditionally catered to the mining industry, will continue to expand into new end-use product offerings involving carbon and battery engineering, unique to Canada. The company holds mineral rights to multiple historic molybdenum properties in British Columbia and a graphite property in Quebec.
VCT prides itself on "doing things better than its competitors."
The company's mission is to become a vertically integrated green energy storage space organisation. The end goal is to bring in raw materials (graphite) from the ground and purify and use these materials to manufacture high energy-dense batteries. VCT's core activities involve advancing mineral rights, separating graphite from ore for battery anodes, graphene research and energy storage. The company offers tremendous value in costs and energy savings at each step due to its innovative products and process designs.
William Pfaffenberger, CEO and President of VCT, explains how the company's acquisition of Solid Ultrabattery Inc provides an evolutionary step to develop proprietary next-generation solid-state electrolyte batteries.
What is the background of Volt Carbon Technologies?
VCT is a carbon sciences and battery technology company which has recently acquired Solid Ultrabattery Inc. and its patents. VCT's technology roadmap is led by Dr Bill Pfaffenberger, Dr Zhongwei Chen, and V-Bond Lee.
VCT currently provides carbon processing services to the mining industry using its patent-pending air classifier technology. This technology can purify graphite to a high purity level above 90%, which is then processed into battery anode. The advantage of this process is that purification can be achieved without using chemicals and reagents, whereas otherwise, the resulting tailings can be harmful to the environment. The environmentally-friendly nature of this technology will enable mining companies to acquire the necessary permits faster than traditional mining methods that generate wet tailings.
VCT's acquisition of Solid Ultrabattery is an evolutionary step forward for its existing technologies in carbon sciences. This acquisition enables VCT to develop proprietary technologies for next-generation solid-state batteries where advancements in power-to-weight ratio, safety, and performance will result in mass adaptation. VCT aims to create and commercialise academic breakthroughs in next-generation solid-state electrolyte batteries with high safety and energy density.
How has VCT evolved from graphite mining exploration to developing next-generation solid-state batteries?
Over the years, VCT has diversified from graphite mining exploration to the development of processing and products in carbon sciences. VCT has built lithium-ion pouch cells using graphite from the anode material extracted from its air classifiers. This present technology has its drawbacks in safety and power density, which led VCT to explore more recent developments. The acquisition of Solid Ultrabattery Inc. enables VCT to enter the rechargeable energy storage market with an innovative product.
Adding Solid Ultrabattery Inc, as a wholly-owned subsidiary, was a strategic move toward entry into the development of next-generation state-of-the-art battery technologies, where advancements in power to weight ratio, safety and performance will result in mass adaptation. Having Dr Zhongwei Chen on our board ensures a vision and technology roadmap that can foster successful development and commercialisation of academic breakthroughs in next-generation solid-state electrolyte batteries with high safety and high energy density. Dr Chen is a recognised world leader in battery technology and has spent more than seven years developing a hybrid solid-state battery at the leading edge of this innovation. He has developed advanced rechargeable energy storage systems that have demonstrated great potential for what may prove to be the next generation of batteries beyond the present lithium-ion battery.
Over the past three years, Solid Ultrabattery, under the leadership of Dr Zhongwei Chen (University of Waterloo), has developed and patented a highly effective solid electrolyte formulation that can be used in lithium metal batteries.
As VCT had already engaged with the University of Waterloo on previous battery projects, the new acquisition and partnership formed with Dr Chen was a good match for VCT's next move into the battery industry.
The solid electrolyte is based on a metal-organic framework (MOF) and has shown outstanding capabilities. Preliminary testing of early prototype samples has shown that the technology can challenge more established competitors such as Quantumscape Inc. (QS-NYSE), whose technology consists of a ceramic separator used in a lithium metal battery.
The solid electrolyte battery arrangement will negate the need for carbon anodes and will therefore be highly disruptive to the current industry. While tested in coin cells in limited batches in a laboratory environment, this technology has proven superior in all performance metrics compared to the current state-of-the-art lithium-ion batteries.
The preliminary test data has shown substantial improvements in energy density, charging time, cycle life, cost, and safety. The objective of this project is to commercialise this technology, which will require a substantial amount of research and development to optimise the proprietary solid electrolyte formulations.
In addition, a manufacturing process for fabricating the solid electrolyte will result in pouch cells needing to be developed to realise the benefits of the commercialisation of a lithium metal battery. The initial launch of the battery will target consumer products and will ramp into light electric vehicles, electric vehicles, home energy storage, and aerospace flight vehicles.
How would you describe the development of the battery industry in recent years, and how do you hope VCT will come to serve it?
Volt Carbon Technologies is developing solid-state batteries (SSBs), a new type of battery technology that has garnered significant interest over the past decade. Next-generation solid-state electrolyte batteries will come to replace the widely used lithium-ion batteries that currently power everything from our cell phones to laptops to battery electric vehicles (BEVs). These new batteries are more energy-dense than current lithium-ion batteries – and with substantially less graphite, they are more environmentally friendly to produce and recycle.
Because of how prevalent batteries are in today's world, advancing this technology can have massive downstream effects on emissions and clean technology adoption. Investing in battery research and development contributes directly to any low-carbon economy's most fundamental building block – clean energy storage.
The industry continues to challenge the norm in batteries' energy density and safety. VCT's goal is to develop a product that far exceeds the nearest competitor. We believe that the next-generation breakthroughs of battery systems will be in lithium metal and solid-state. We are currently investing in challenging the norm in batteries' energy density and safety. VCT's goal is to develop a product that far exceeds the nearest competitor. We believe that the next generation breakthroughs of battery systems will be in lithium metal and solid-state. We are currently investing in this technology, and our R&D centre will house our prototype battery line, where batteries will be produced for testing.
The following five to ten years will be an exciting time in the energy storage space as, globally, there will be over 100 gigafactories coming online, driving demand for new innovative technologies. Solid UltraBattery seeks to revolutionise the market through its technological innovations and is looking to enter the market with a proprietary solid-state battery design that is a step up from the current technology. This means going from a Generation 2 design, where silicone composite anodes are used, to a design with increased energy density, representing an anode-free design with a solid electrolyte separator. As shown in the Generation 2 design below, Solid UltraBattery's anode-free design is a logical step in the progression of battery technology. It requires a simple modification of typical existing lithium-ion battery production lines. Solid UltraBattery's design, with its ability to integrate into existing manufacturing processes, can result in faster industry adaptation.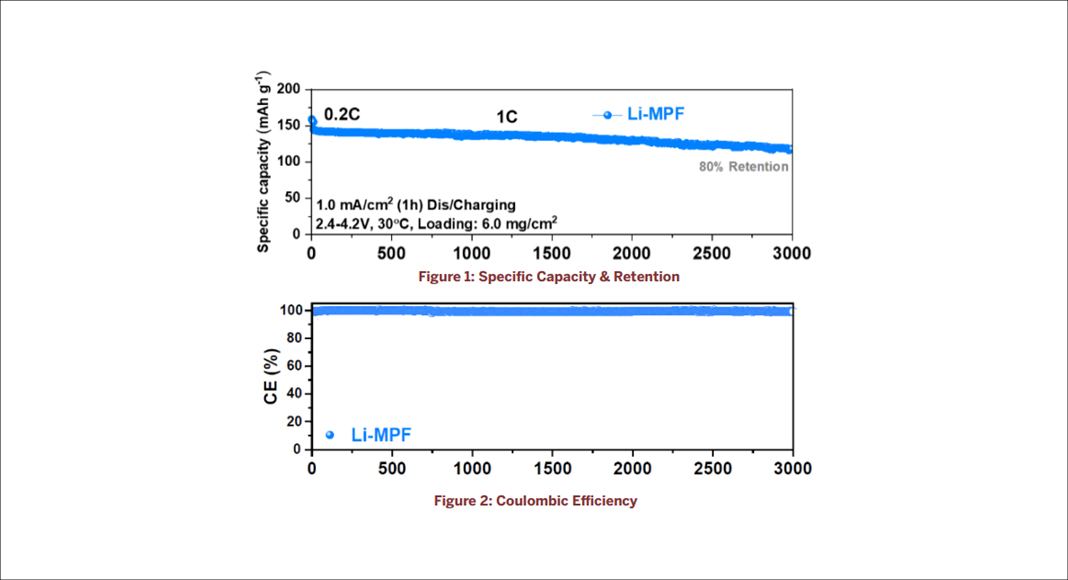 Has Solid Ultrabattery produced preliminary results for a solid electrolyte battery?
In November of 2021, the company released its initial test data from batteries built using Solid UltraBattery's proprietary solid electrolyte battery. The results of 3,000 charge/discharge cycles from Solid UltraBattery's LiFePO4 coin cells are shown in Fig 1. The capacity retention of these cells indicates a high Coulombic efficiency (CE), close to 100%. After 3,000 cycles of testing at C-rates of 0.2C and 1C charge/discharge, the cells maintained capacity retention of 80%, as shown in Fig. 2.
The first pouch cells fabricated with Solid UltraBattery's solid electrolyte technology were made using an NMC chemistry and tested for safety against perforations by subjecting the pouch cell to a nail penetration test. During the penetration test, it was observed that Solid UltraBattery's cells did not catch fire or exhibit any thermal runaway during the safety testing.
"I am pleased to see that the initial results of the coin cells performed well, which validates the fidelity of our intellectual property. In the next phase, we plan to refine our solid-state electrolyte formulation and build pouch cells using NMC cathodes. As we start to build these prototypes from our Guelph plant, we will no longer need to rely on suppliers to provide battery fabrication and test services. This enables us to protect our intellectual property better while we attempt to fully develop this battery technology rapidly," said Dr Zhongwei Chen, Director, Solid UltraBattery.
How will your graphene-related expertise and products play a role?
Our ability to process graphite from ore reduces the lead time from raw materials to graphene and enables us to build products with our graphene materials. Our current graphene expertise and access to resources are being utilised to research other products such as DNA sensing, superconductivity, and energy storage. VCT has projects currently involved in using graphene to enhance energy storage capabilities, and we will provide an industry update on this initiative in the future.
The company has developed proprietary graphite separation technology consisting of an air classifier separating ore into high-purity graphite. The air classifier can extract graphite to a high purity level above 90%. VCT believes that, compared to traditional flotation methods for separating graphite from ore, air classification has the potential to become a viable extraction process with advantages in costs, tailing management and positive environmental impacts.
In the air classification process, the graphite flakes are separated from the ore material using aerodynamics. This type of processing of dry materials is highly effective in purifying graphite. In tests so far, VCT's air classifiers have demonstrated effectiveness in extracting large flakes of graphite, which were observed to be more than 1.7 mms, far exceeding capabilities from flotation processes. These super jumbo flakes have many uses, such as nuclear applications and further micritisation into battery anodes.
Commenting on the new technology, V-Bond Lee, Chief Technology Officer, said: "We are very excited that we were able to demonstrate that the air classifier is capable of producing statistically similar results to the engineering computer simulation. This shows the importance of ensuring high fidelity in the engineering simulations. We are also motivated by the possibility that our proprietary air classifier technology, using aerodynamics, can provide competitive advantages over traditional wet processes such as flotation, where chemicals and reagents from wet tailings need to be reclaimed. The advantages of air classification are substantial in simplicity, costs and impact to the environment."
What are your hopes for the future?
Our goal is to develop and commercialise a highly reliable and energy-dense battery for electric vehicles. The project we are undertaking consists of three phases, with the first being the small-batch fabrication of a cell prototype for next-generation solid-state electrolyte batteries for testing and verification. The second phase focuses on developing the manufacturing process, including equipment design for scaling up. The final stage then centres on manufacturing at a larger scale.
This project will be conducted at 590 Hanlon Creek Boulevard in Guelph, Ontario, where a purpose-built facility was completed in December 2021. The new facility is currently ramping up the development of solid electrolyte batteries using its patent-pending technologies. Solid UltraBattery's design for next-generation solid-state batteries will offer exceptional performance and unparalleled safety. It will enable Solid UltraBattery to commercialise its newly acquired solid-state battery intellectual property.
The final phase of this project is the preparation for the series production of the batteries. This phase will establish the final sizes and target capacity of the batteries. Manufacturing equipment will then be automated to produce the batteries based on the processes established during the second phase. Validating the performance of the batteries, and stabilising and improving the yield of production, will lead to commercialisation and the conclusion of the project.
Please note, this article will also appear in the tenth edition of our quarterly publication.

Go to this partner's profile page to learn more about them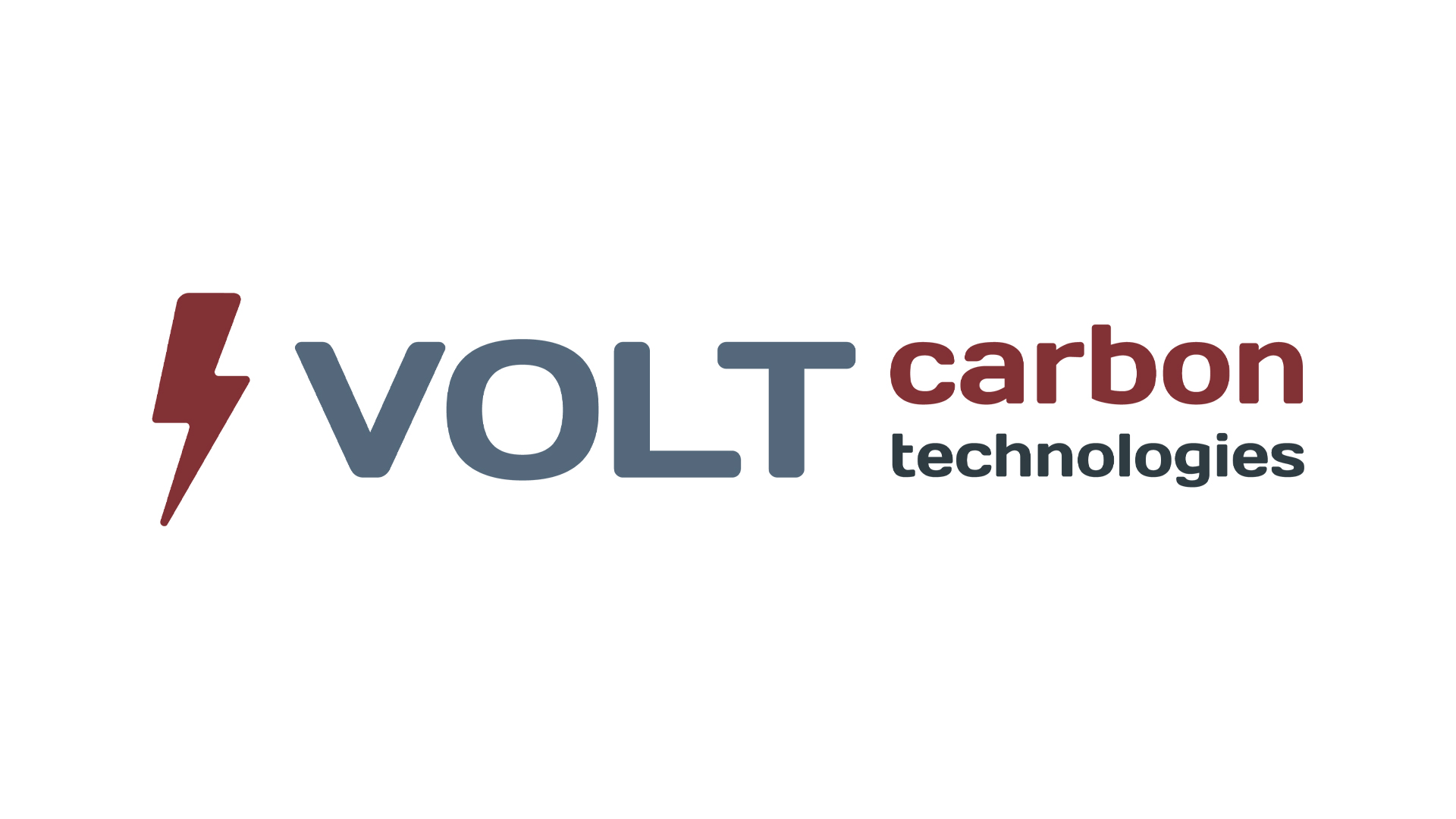 A competitive advantage for next-generation solid-state electrolyte batteries