Avista Therapeutics, part of the University of Pittsburgh Medical Center (UPMC), has introduced cooperation with Roche to develop new AAV gene therapy vectors for eyes.
The alliance plans to use Avista's single-cell adeno-associated virus (AAV) (scAAVengr) engineering platform technology to develop intravitreal AAV capsids for a profile defined by Roche.
Under the deal, Roche holds the right to analyze and license new capsids from Avista.
Roche will use these new capsids to conduct preclinical, clinical and marketing activities for gene therapy programs.
These capsids will differ from the Avista internal pipeline.
Avista is entitled to receive a $7.5 million upfront payment from Roche.
Roche will also make additional payments to Avista during the research phase of the collaboration and clinical, sales-based milestone payments and royalty payments for the resulting products.
These transaction payments will potentially total more than $1 billion.
Avista's computationally driven, in vivo scAAVengr platform uses a high-throughput method with integrated quantitative validation of novel cell-specific AAVs.
This helps to rapidly advance transformative gene therapies to clinical trials for ophthalmic diseases.
In addition, the company will create a pipeline based on a toolkit of AAV variants that can act on gene delivery to differentiate retinal cell types.
Avista Therapeutics CEO Robert Lin said: "We are thrilled to enter into this collaboration with Roche, a global leader in healthcare.
"This collaboration will complement our internal process and accelerate the delivery of transformative therapies to patients."
The company raised $10 million in seed funding and received the foundational backing of UPMC Enterprises.
Free white paper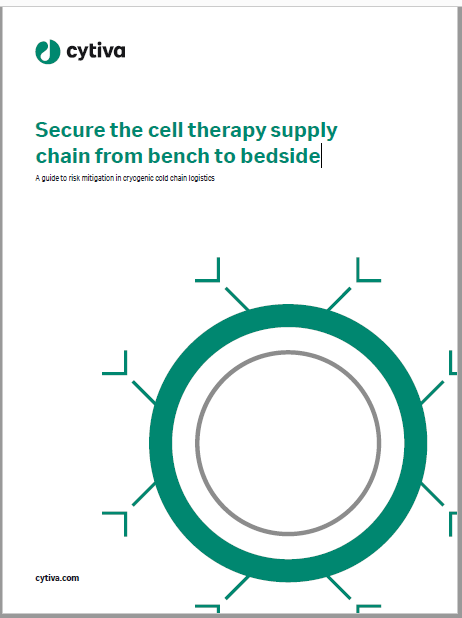 Secure the cell therapy supply chain from bench to bedside
The development of cell therapies is changing healthcare, giving new hope to thousands of patients around the world. However, the vein-to-vein workflow for these therapies is not without its challenges, many of which will increase as we scale to treat more patients. Download this free guide from Cytiva to learn more about the challenges and risks associated with the cryogenic supply chain for cell therapies and how supply chain disruptions can best be mitigated.
by Cytiva Thematic
By clicking the Download Free White Paper button, you accept the terms and conditions and confirm that your data will be used as described in Cytiva's Topical Privacy Policy. By downloading this white paper, you acknowledge that we may share your information with our white paper partners/sponsors who may contact you directly with information about their products and services.
Visit our privacy policy for more information about our services, how we may use, process and share your personal data, including information about your rights in relation to your personal data and how you can unsubscribe from future marketing communications. Our Services are intended for corporate subscribers and you warrant that the email address submitted is your corporate email address.


https://www.pharmaceutical-technology.com/news/avista-roche-gene-therapy/