In order to accelerate the mass market penetration of electric vehicles, the MARBEL project is developing a new, sustainable and efficient battery technology for electric vehicles.
The European consortium MARBEL is developing a technology for modular batteries for reusable electric vehicles (EV), which has a longer life of up to 300,000 km and greater energy efficiency when charging and using energy. The study is part of the European project MARBEL, which contributes to the introduction of environmentally friendly and lightweight mobility technology. MARBEL aims to reduce the environmental impact of batteries by 20% throughout their life cycle, ensuring that they are easy to dismantle, repair and reuse for reusable applications.
Reduction of greenhouse gas emissions from the transport sector
The transport sector accounts for almost a quarter of Europe's greenhouse gas emissions and is the main cause of urban air pollution, according to the European Environment Agency. To counter these data and pollution prospects, the European Union has developed a plan to reduce 40% of greenhouse gas emissions by 2030 from 1990 levels and move towards climate neutrality by 2050.
As road transport is the largest source of emissions, a key component in efforts to reduce carbon dioxide (CO2) emissions from transport is to invest in the development of ultra-high performance batteries with capabilities beyond those currently available on the market.
To achieve this challenge, there must be exceptional battery life and reliability, it is necessary to reduce the weight and increase the energy density of the batteries to improve their range. Other obstacles also include the need for shorter charging times through high-power charging, which allows longer distances, solves safety problems and increases battery life. In addition, new batteries must maintain scalability that allows cost-effective large-scale production.
However, in addition to being able to improve battery performance, ensuring the sustainability of this technology for EV batteries throughout its life cycle is paramount. This includes the production of batteries with the least possible impact on the environment; for example, by using materials obtained in full respect of human rights and social and environmental standards. This will ensure that the battery can later be reused, recycled or recycled into other batteries or for other applications.
The MARBEL project
The MARBEL project, funded by the European Commission's Horizon 2020 program, designs and develops innovative and competitive, lightweight battery technology for electric vehicles with longer service life, higher energy density, increased efficiency and shorter recharging times to accelerate the introduction of electric cars. on the mass market.
Coordinated by the Eurecat Technology Center, the project involves 16 partners from eight countries with different capacities and knowledge, ranging from automotive, battery development and energy management, to lightweight materials, eco-design and the circular economy. These partners include: six research centers (Eurecat, Catalan Institute for Energy Research (IREC), SINTEF, Institute for Communication and Computer Systems (ICCS), THI – CARISSMA and Fraunhofer IWU); an automotive engineering company (Applus Idiada); two SMEs (Powertech Systems and OTC Engineering); one OEM (Centro Ricerche Fiat – CRF); four component manufacturers (FICOSA, ASAS, Agrati and Tes-AMM); and two engineering service providers (AVL Thermal and HVAC and AVL Italia).
MARBEL focuses on creating a compact, modular, weight-optimized, high-performance battery pack with longer life, greater energy efficiency when charging and using energy based on a robust and flexible control system, as well as ultra-fast charging and battery cooling systems.
According to Eduard Piqueras, European Program Manager at Eurecat and MARBEL project coordinator: "We expect the project to have a major impact on the expansion and market entry of electric vehicles by providing innovative and affordable solutions for batteries and light vehicles."
The project is also expected to encourage the adoption and use of this type of vehicle by addressing two of the main critical points in consumer decision-making, limited vehicle autonomy and charging time, allowing longer travel distances. .
Batteries for shorter charging times and longer trips
MARBEL will develop and demonstrate a complete package of batteries, subcomponents, ultra-fast charging solution and thermal system for more efficient cooling of battery cells, which will be included in a battery management system with intelligent cell manager and integrated wireless communications.
"The MARBEL battery management system is not tailored to a specific battery and will thus make it possible to adapt it to a wide variety of cells, modules and batteries of different sizes, voltages and capacities," said Alberto Gomez, Technology Transfer Manager. batteries. in Eurecat and technical coordinator of MARBEL. "This set of battery components is expected to meet two demanding goals: developing batteries with a life of 300,000 km, almost doubling the life of current batteries on the market and the ability to reduce charging time by 25%."
The battery solution will be modular, and the modules will be easy to pack and disassemble, making it easier to manufacture and disassemble different battery configurations that share the same manufacturing process and common elements. MARBEL will develop and qualify future and innovative features and safety-related procedures for testing developed functionalities, such as the use of miniature housings, a flexible test bench simulating the integration of EV conditions, and artificial intelligence as a tool to reduce time for laboratory research experiments. .
"These technologies will optimize repair, maintenance and recycling processes, preserving the value of new batteries, reducing operator risks, costs and environmental impact," Gomez added.
The first year of the project, which starts in January 2021, addresses the requirements of the MARBEL battery, taking into account aspects such as functionality, safety, modularity, disassembly, second life applications based on the circular economy, recycling and environmental guidelines, and design approaches, among others. After the first six months of requirements analysis, a second phase began, which included heat management, module design, a concept for an ultra-fast charging strategy and the development of a battery management system (BMS).
The second phase of the project focuses on thermal and electrical characterization and modeling of battery cells. In addition, there will be a focus on advanced evaluation algorithms for BMS applications, functional safety analysis, seamless cell-to-cell and module-to-module electrical connections, integration of communications and sensors, and defining the BMS architecture. In addition, materials incorporating recycled aluminum alloys are being investigated to ensure the crucial mechanical integrity of the battery housing, also in the design process.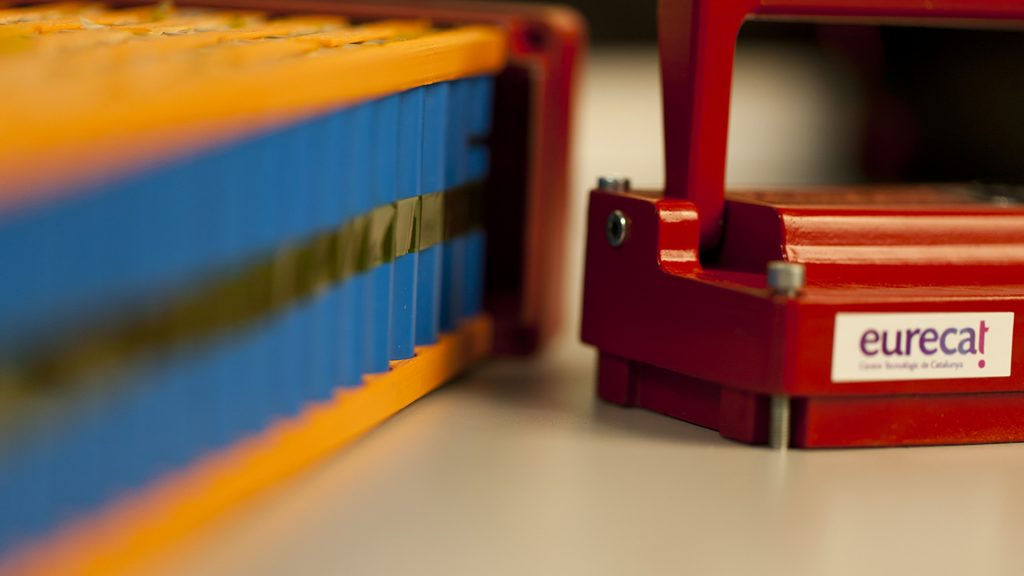 Circular economy approach to EV battery technology
MARBEL is planned to be a critical link in the chain for the fruitful application of the principles of the circular economy in design batteries and support for the automotive sector for the widespread penetration of EV and plug-in hybrids. In this sense, the project uses a global approach to the battery box, focusing mainly on the performance of the battery, from its production to the end of its useful life. This includes the development of lightweight materials for vehicle battery systems.
The principles of sustainability and circular economy are at the heart of all project activities and goals. In this sense, "the MARBEL solution uses secondary raw materials and works to develop a more efficient battery system with more materials and energy resources, ensuring that it is easy to dismantle, renew and reuse for second-hand applications," he explains. Frederick Clarence, Director of Waste, Energy and Environmental Impact at Eurecat.
In this regard, materials and processes have been identified and their impact on the environment, and subsequent common ecodesign strategies have been aligned in order to reduce these environmental carriers. Taking into account all possible options, a conceptualized battery design based on both technical and environmental dimensions with specific actions was developed, with a special emphasis on second life and recycling options.
One of the selected materials are aluminum alloys with about 50% recycled aluminum. This material will be used for the battery housing profiles and will contribute significantly to reducing the weight of the battery housing. These new profiles will be tested for extrusion properties and characterized in terms of mechanical and microstructural properties.
On the other hand, MARBEL is developing a process for the sustainable dismantling, reuse and reusable applications of battery components and materials, based on the development of a standard for testing and classifying used batteries. This will ensure that EV battery components are not lost after their useful life and that these valuable materials used in batteries such as cobalt, lithium or nickel are recovered and reused in other strategic industrial segments besides batteries, such as modern materials, ceramics, induction materials, catalysts, pigments, electronics and surface treatments.
Contributing to the EU's transport challenges in light mobility
Electric vehicle production in Europe is expected to grow from one million vehicles in circulation in 2019 to more than five million in 2025, with rapid and sustainable growth by 2030. The future of the electric vehicle sector depends mainly on its technological capacity to develop more cost-effective and durable batteries based on a sustainability approach to ensure the introduction of EVs on the mass market. The MARBEL project aims to strengthen the circular economy of the battery value chain and to promote more efficient use of resources to minimize the impact of batteries on the environment.
In this sense, the MARBEL project brings state-of-the-art research to address complex challenges in the transport industry, working to decarbonise transport and the energy transition. The MARBEL project, aimed at introducing an optimized battery solution to the market that will reduce the environmental impact of batteries by 20%, will contribute to solving the EU transport industry and societal challenges for the benefit of citizens, industry and the environment.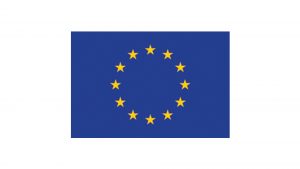 This project has received funding from
The European Union's Horizon 2020 study and
innovation program under a grant agreement
№ 963540.
Eurecat Technology Center
www.eurecat.org/en
www.marbel-project.eu
https://www.linkedin.com/company/eurecat/
https://www.facebook.com/Eurecatorg/
Eurecat (@Eurecat_news) / Twitter
Please note that this article will also appear in the tenth edition of ours quarterly publication.
The MARBEL project: Developing innovative EV battery technology