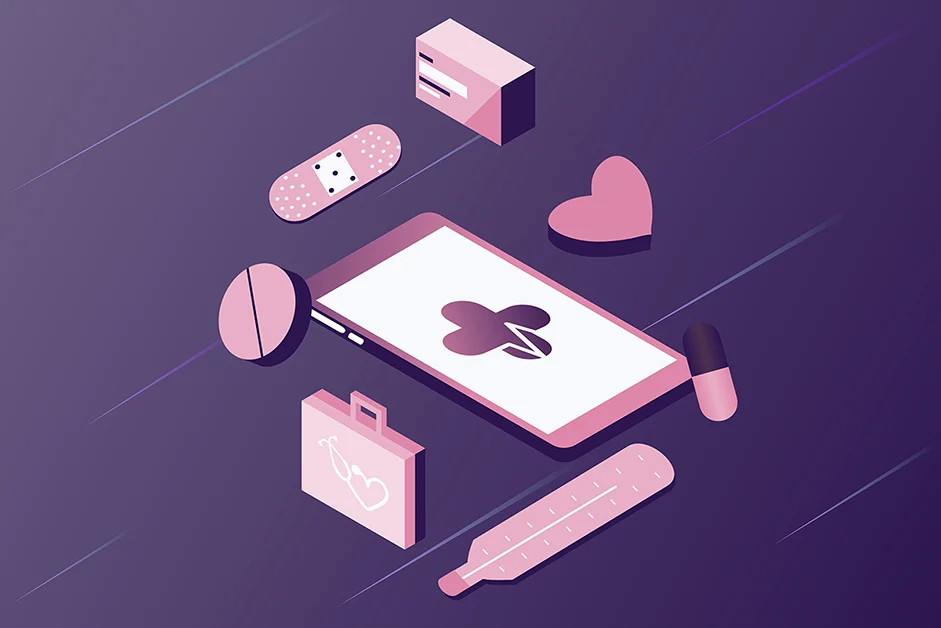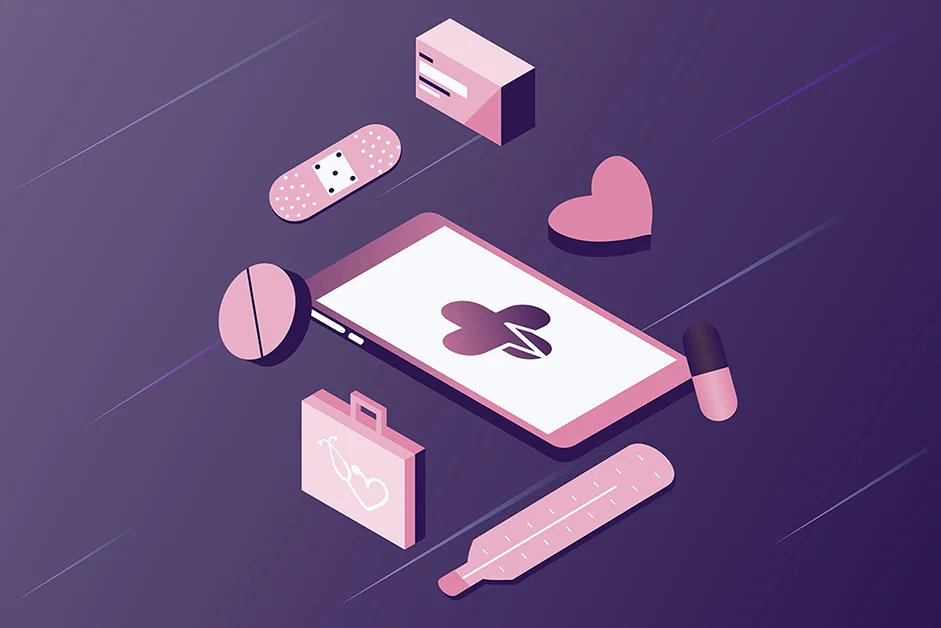 Femtech, a term coined by Danish entrepreneur Ida Tin in 2016, has become a revolutionary moment for women around the world. Femtech, as the term suggests, focuses on using technology to solve women's health problems. Although women are the main caregivers of families, they themselves are the consequences of not getting treatment for the diseases they suffer from. This is due to multiple reasons ranging from socio-economic conditions, lack of awareness about health issues and less or no access to proper healthcare. In addition, the societal taboo surrounding women's health derails overall progress on women's health issues.
Women, compared to men, face specific health problems that need specific medications, treatment and attention. This has led to the building of femtech startups around the world that are developed and led primarily by women. These femtech startups focus on using technology to diagnose, detect and help women understand health issues at an early stage and help them manage them.
Future Market Insights states that the femtech market is expected to register an astounding double-digit CAGR of 15%, earning a market cap of US$3.8 billion by the end of 2031. Technological advancements in the healthcare sector are changing the landscape of women's treatment on a grand scale. Applications created by femtech companies include reproductive health care, fertility tracking, pregnancy and breastfeeding, and general monitoring and fertility monitoring devices. With multiple opportunities available, the growth of the femtech industry is expected to help women of all age groups.
Below, we'll look at how femtech companies are shaping healthcare systems with digital transformation for women.
Period Tracker App – We're helping women in more ways than one
The digitization of the healthcare sector is paving the way for innovation in more ways than one. The advent of digital technology has ensured accessibility for women, especially in terms of healthcare. This in turn changes the way they take care of their bodies. Femtech companies are focusing on developing mobile apps that help women track their menstrual cycles and body temperatures, along with the effect it has on their overall body, cardiovascular disease and even osteoporosis.
For example, Clue, a menstrual cycle tracking app, combines science and technology to educate women about their menstrual cycles. The app actively focuses on erasing misconceptions about periods and educating women about their bodies. In doing so, the app is changing the way people perceive, learn, access and talk about not only menstrual health, but also women's reproductive health.
In December 2021, the company received Food and Drug Administration (FDA) clearance for its digital contraceptive device, and the same is now being launched in the US. Thanks to the permit, the company is now in a position to offer a "high standard of care" for women. Digital contraception uses tracked menstrual start dates to help women monitor their fertility. The app combines the user's menstrual cycle data with a mathematical model derived from clinical research data that predicts which days are high or low risk for pregnancy. The birth control algorithm is 97% effective if used exactly according to the instructions given in the application. Thus, it provides the same level of effectiveness as other common contraceptive methods.
Femtech – making IVF treatment virtual
This is stated by the World Health Organization 48 million couples face infertility problems. This has led to most women relying on in vitro fertilization (IVF) to conceive. Age-related fertility problems, miscarriages and polycystic ovary syndrome (PCOS) are some of the reasons women choose IVF treatment. The positive success rate of IVF treatments, along with advances in health technology, are playing a key role in changing the dynamics of conception for women. Future Market Insights states that the digital transformation of the healthcare market is expected to register CAGR of 14% by the end of 2031. Furthermore, the advent of IVF treatment mobile apps that guide women at various stages of pregnancy is a game-changing feature in the IVF industry.
For example, Apricity is a virtual infertility clinic using artificial intelligence to help women facing problems conceiving. The virtual clinic offers a fertility care app that helps women understand the treatment along with posting reminders and guides them consistently throughout their journey to conception. The clinic also offers an artificial intelligence fertility predictor that helps women understand their chances of pregnancy while using various fertility treatments. In addition, the clinic focuses on reducing the number of visits a person has to make to the clinic by guiding them virtually.
In May 2022, Apricity acquired Woom, a leading international women's health app. Through this acquisition, the company plans to penetrate various geographic markets outside of France and the United Kingdom. The company will maximize the optimization of artificial intelligence, as women will be able to track and understand the effect and results of the treatment. This, in turn, will help women gain a better understanding of body changes, stages of pregnancy, and gain knowledge about conception issues.
Femtech – revolutionizing the women's healthcare industry
Femtech companies design adaptive and personalized products that will help women identify and confirm the causes of health problems along with providing immediate solutions. This will speed up healing and encourage healing and development at an early stage. Here are some key aspects of femtech and how they are revolutionizing women's healthcare.
Self-care at your fingertips – The main goal of femtech is to provide quick access to women regarding their health. Thus, with the use of technological features such as mobile apps, wearables, and health tracking devices, self-care at your fingertips has become possible.
Personalized Health Services – Because one treatment doesn't necessarily fit all, femtech is adding features to its digital tools as well as apps to provide customizable solutions that help women feel better physically at an early stage. In addition, femtech companies offer solutions for women belonging to the LGBTQIA+ section and women belonging to different races. In this way, femtech goes deep into the health issues faced by marginalized women as well.
Creating Taboo Conversations Mainstream – Women's health issues have long been ignored. The taboo surrounding discussing the menstrual cycle, menstrual problems and menopause is highlighted by femtech companies. This not only changes the narrative of women's health, but also helps them to openly discuss the same.
Conclusion: The promising future of Femtech
The Femtech market is currently in a nascent and developing stage. This has enabled innovation, understanding and providing better treatments for women's health issues. Although most femtech companies started to emerge after 2010, the drastic effect they have on the world deserves thanks. The promising results of the femtech industry help them to get investments and approvals from major technology companies as well as government bodies of various countries.
Unhygienic conditions around the world, lack of awareness about women's health, HIV, late detection of cancer, menopause along with cardiovascular diseases are becoming major concerns for women. Thus, femtech aims to reduce or erase health problems using technology that will ultimately help women understand the changes in their bodies.
In the coming years, the commercialization of mobile applications for women's comprehensive health care is expected to change the course of diagnosis, treatment and medicine. Women will have access to bodily functions and changes at their fingertips and will be able to instantly connect with health professionals, thus making it easier to detect health problems. Additionally, with more femtech startups focusing on a solution-oriented approach, the chances of women depending on the technology for health solutions are expected to increase.
Femtech owners are using artificial intelligence to change the rules of healthcare. Due to this, the accuracy levels of prediction along with the desired results have increased. From regulating periods to offering virtual IVF treatment, femtech is a reliable promise for tomorrow that effectively delivers results today.
---
About Aditi Basu
Aditi is the Marketing Head at Future Market Insights (FMI), an ESOMAR certified market research and consulting company. The award-winning firm is headquartered in Dubai, with offices in the US, UK and India. The award-winning firm is headquartered in Dubai, with offices in the US, UK and India. MarketNgage is the market research subscription platform from FMI which helps stakeholders get in-depth research into industries, markets and niche segments.
https://hitconsultant.net/2022/09/02/femtech-changing-dynamics-of-womens-healthcare/