The pandemic has dispelled long-standing objections to telecommuting. But is the diversity of the technology industry increasing?
Hybrid work is now standard practice in many organizations, with certain sectors, technologies including, continuing the path to a more flexible work environment: an environment that in some cases began before the pandemic. Long months of remote work have helped organizations address some existing technical barriers with tremendous acceleration in cloud deployment, better connectivity, and smarter cybersecurity.
More importantly, the pandemic has also dispelled long-standing cultural objections to more flexible work. In fact, some organizations and individuals have expressed the belief that hybrid work can increase the variety of technologies by opening up opportunities for people who would struggle to become an office five days a week. Employees who are also parents benefit from a more flexible working day. More work at home opens up technological roles for people with disabilities and neurodiversity, for people who do not live in London or on the M4 corridor, or who have limited access to transport.
Does hybrid work create more diversity in technology? Melissa Wery, head of technology at RSPB, is optimistic.
"Hybrid work has really opened up the range of talents we can recruit from. Before the pandemic, we had very few people working from home, so we only recruited people in our geographical area. All that has changed and we have people working for us, living miles from our base in Bedfordshire. This, combined with our hybrid ways of working, works well and we have attracted new talent to the organization that simply would not have been possible as an option before. "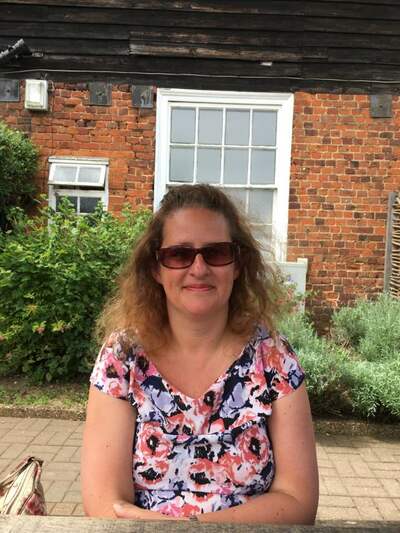 A product manager working for a cybersecurity specialist shares this optimism. She says her employers have doubled the size of the organization in the past six months, with many roles held by people of different ethnicities, women and people like her who live in rural areas. She doubts she would be seriously considered for her work in the pre-hybrid era. However, she raises a problem that has arisen in her technical team: if everyone works remotely, one company feels almost the same as another.
"He left more recently after a short time. They didn't really feel connected to the company. If you do not feel an integral part of the company, you do not appreciate the difference between working for this company compared to another company in the future. Longer-term employees feel that there is definitely a difference. The technical people are scattered further away from the sales teams and I think it's harder for them to really feel like part of the team and as a result they've been more exhausted. "
A related concern that has been expressed about hybrid work and its impact on diversity is that it will lead to a two-tier system, which may ultimately lead to a less diverse workforce, especially to the highest class organizations. For example, late last year Catherine Mann, politicians at the Bank of England, expressed concern that women will be abandoned from hybrid work while their male colleagues return to the office.
Does this really apply to the technology sector? The upper echelons of technology are still mostly in the field of white men. It is really difficult to see how higher levels of telecommuting could make boardrooms less diverse than they already are. Besides, like Computer exposed last year, the problem in this scenario is not in the work of the hybrid. This is a much broader cultural issue.
Corporate culture is paramount in determining whether an organization has readily embraced opportunities for greater diversity or has been reluctant to be dragged there by the pandemic and the narrowest labor market in decades. If the latter, the lack of real support for remote work will make it difficult to build a diverse organization.
However, with the right culture, hybrid work has huge potential to increase the diversity of technology organizations, despite some of the challenges of ensuring that geographically remote employees are heard and involved. Melissa Wery acknowledges that these challenges exist and outlines some of the ways her organization is overcoming them.
"I guess what I've learned as a leader in terms of inclusion is that it's harder work than when you're all in the same physical space, and the importance of constantly finding ways to engage so that everyone feels part of a team. This is especially true for new beginners who have a very different experience from the time when you would have a walk around the office and meet everyone.
"For my direct reports, we meet weekly, then we have individual monthly and reserved days in our wonderful network of reserves to see what else is going on in the organization. I also meet quarterly with everyone in the team maintenance department, and we have regular social talks on Fridays where we talk about plans for what we do over the weekend. All of this helps everyone feel connected. "
The degree of depletion in technology is high and is highly dependent on the extent to which hybrid work affects diversity. Technology can and should be at the forefront of showing that hybrid work can lead to diverse and inclusive jobs, which younger employees in particular value so highly.
https://www.computing.co.uk/opinion/4049604/hybrid-tech-diverse