The European Commission (EC) has provided Conditional Marketing Authorization (CMA) for Janssen Pharmaceutical Companies of Johnson & Johnson's Carvykti (ciltacabtagene autoleucel; cilta-cel) for the treatment of recurrent and refractory multiple myeloma (RRMM) in adult patients.
Treatment was intended for patients with RRMM who had previously received at least three therapies, including a proteasome inhibitor, an immunomodulatory agent, and an anti-CD38 antibody, and should have progressed after the last therapy.
T-cell therapy with chimeric antigen receptor (CAR-T), cilta-cel includes two single-domain antibodies acting on B-cell maturation (BCMA) and is administered as a single infusion.
Janssen Biotech signed an exclusive global license and partnership agreement with Legend Biotech in December 2017 to develop and market cilta-cel.
The CMA from the regulatory agency is supported by the open-label, multicenter clinical trial Phase Ib / II CARTITUDE-1 of cilta-cel for the treatment of RRMM.
According to the results of the study, a single infusion of cilta-cel offers "deep and lasting" responses, with 98% of study participants responding to therapy with a mean follow-up of 18 months.
In addition, 80% of subjects achieved a rigorous complete response (sCR), which is determined by the doctor's inability to detect signs or symptoms of disease through imaging or other tests after treatment.
The safety of Cilta-cel was analyzed in 179 adults in two open-label studies. Neutropenia, cytokine release syndrome (CRS), pyrexia and thrombocytopenia have been found to be the most common side effects, among others.
The CARTITUDE-1 study is underway to analyze the long-term safety and efficacy profile of cilta-cel.
Incurable blood cancer, multiple myeloma affects a type of white blood cell called plasma cells that is seen in the bone marrow.
Sen Zhuang, vice president of Janssen Research & Development Oncology Clinical Research, said: "The approval of Janssen's first cell therapy is a testament to our ongoing commitment to advancing science and transforming results for people living with multiple myeloma.
"We are deeply grateful to the patients, their families, the nurses and the teams of researchers and research centers who participated in the cilta-cel clinical trial and made the approval possible.
The latest development comes after the company terminated its cooperation and licensing agreements with Bavarian Nordic to develop vaccines against hepatitis B and human papillomavirus (HPV).
The coverage for cell and gene therapy in pharmaceutical technology is maintained by Cytiva.
Editorial content is produced independently and follows the highest standards of journalistic integrity. Topic sponsors are not involved in the creation of editorial content.
Free white paper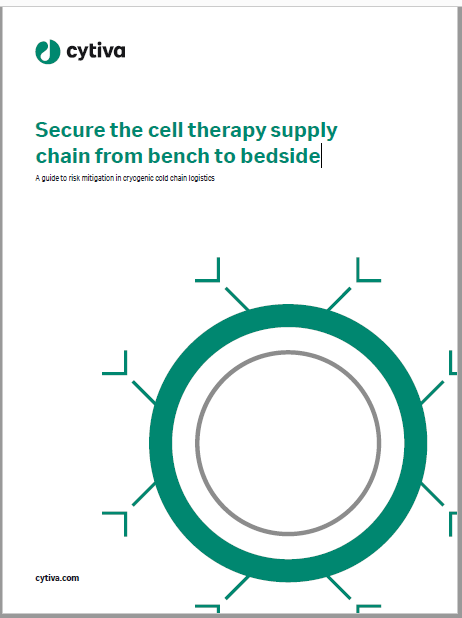 Provide the cell therapy supply chain from bench to bed
The development of cell therapies is changing healthcare, bringing new hope to thousands of patients around the world. However, the vein-to-vein workflow for these therapies is not without challenges, many of which will increase with scaling to treat more patients. Download this free guide from Cytiva to learn more about the challenges and risks of the cryogenic supply chain for cellular therapies and how best to mitigate supply chain disruptions.
by Cytiva Thematic
By clicking the Download Free White Paper button, you accept the terms and conditions and confirm that your data will be used as described in the Cytiva Thematic privacy policy.
By downloading this White Paper, you acknowledge that we may share your information with our White Paper partners / sponsors, who may contact you directly with information about their products and services.
Visit our privacy policy for more information about our services, how we may use, process and share your personal information, including information about your rights with respect to your personal information and how you may unsubscribe from future marketing communications. Our services are intended for corporate subscribers and you ensure that the email address sent is your corporate email address.


https://www.pharmaceutical-technology.com/news/ec-janssen-cell-therapy/